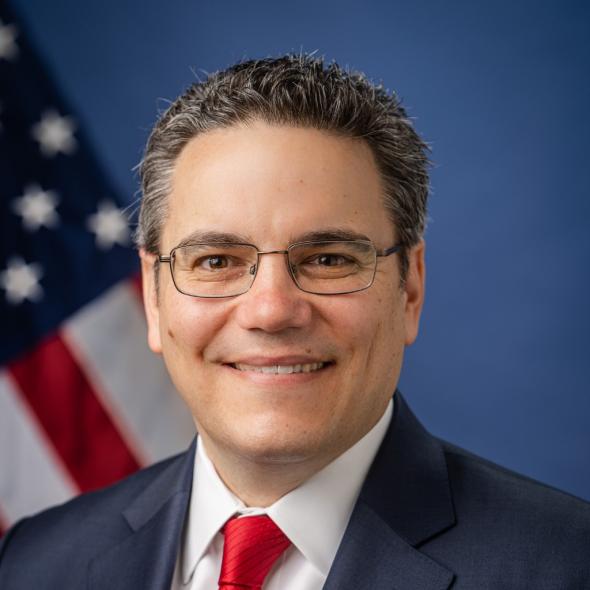 Grant T. Harris
Grant T. Harris is the Assistant Secretary of Commerce for Industry and Analysis. He was appointed by President Joseph R. Biden, confirmed by the U.S. Senate on April 7, 2022, and officially sworn in on April 19, 2022. Harris leads a staff of more than 225 trade and industry experts that produce innovative, high-quality, in-depth trade analyses and develop strategies to maintain the leading competitive edge of American industry throughout the world.
Harris has 20 years of private and public sector experience related to international relations, national security, and global business. Harris previously served as CEO of Connect Frontier LLC, a consultancy that he founded. In that role, Harris advised companies and organizations on strategy, policy, and mitigating risk with respect to doing business in emerging and frontier markets. Harris also served as an Adjunct Professor of Global Management at the Kellogg School of Management at Northwestern University and lectured on doing business in emerging markets at the Haas School of Business at the University of California, Berkeley.
Harris served as Special Assistant to the President and Senior Director for African Affairs at the White House from 2011-2015. In this role, Harris conceived of the historic U.S.-Africa Leaders Summit, which generated $37 billion in new commitments to support trade, investment, and development across Africa. As former Deputy Chief of Staff and Counselor to U.S. Ambassador to the United Nations Susan Rice, Harris' portfolio included East Asia. He also served on the National Security Council staff at the White House under President Bill Clinton and in the U.S. Mission to the United Nations under Ambassador Richard Holbrooke. Additionally, Harris worked on cross-border transactions in Latin America as an attorney at the law firm of Cleary Gottlieb Steen & Hamilton LLP.
Harris holds a law degree from Yale Law School, a master's in public affairs, with distinction, from Princeton University, and a Bachelor of Arts, summa cum laude, from the University of California, Berkeley. His writings have appeared in such publications as The Washington Post; Harvard Business Review; Forbes; TIME; U.S. News & World Report; Foreign Affairs; Foreign Policy; Yale Journal of Law & Policy; Berkeley Journal of International Law; Israel Law Review; and The San Francisco Chronicle.